About Us
At Czar, we firmly believe that a bathroom reveals not just functional elegance but also the inherent character of a discerning individual. With an unwavering commitment to absolute perfection, we have crafted exclusive, one-of-a-kind bath fittings that embody unparalleled technical finesse.

Each creation bears the hallmark of distinctive styling and flawless craftsmanship, redefining bathroom décor with a graceful choreography that we proudly refer to as the "Ballet in your Bathroom.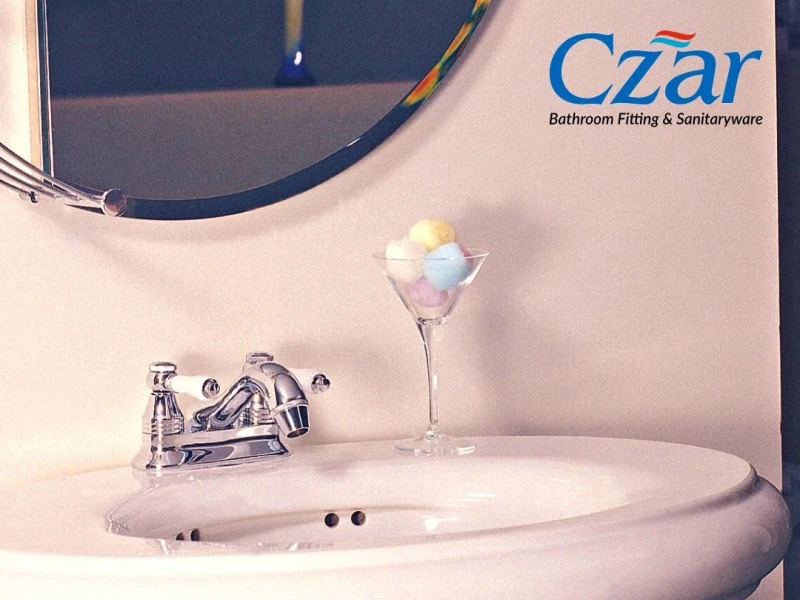 Our pursuit of excellence extends throughout the entire production process, from sourcing the finest raw materials to the meticulous finishing touches. Adhering to exacting quality standards and displaying an unyielding eye for detail, we have garnered admiration for each and every product we offer.
Czar's origins trace back to 1960 when the visionary minds behind our brand were part of the esteemed Essco group, pioneers in introducing chrome plated bathroom faucets to India. In 1977, Mr. Dharam Vir Khanna, one of the key promoters of Essco Group, embarked on a journey of innovation and individuality, carving out his own legacy by creating the esteemed brand, CZAR.
Through the years, Czar has carved a unique niche for itself in the Indian market, emerging as a leading technology-driven company. Our state-of-the-art manufacturing facilities bear witness to an encompassing engineering and development mindset, expertly guided by our founders and supported by a team of professionals. This entrepreneurial spirit, combined with a dedication to operational excellence, sets us apart from family-run concerns, allowing us to focus exclusively on the craft of manufacturing luxury bathroom fittings.
At the helm of our success is Mr. Dharam Vir Khanna, our esteemed Chairman and Managing Director, whose engineering acumen and visionary outlook have guided us in identifying and diversifying into new growth areas. With four decades of invaluable experience in products, techniques, materials, and market dynamics, Mr. Khanna has consistently introduced bathroom fittings and accessories that blend affordability with high added value, attaining perfection in harmony.
Czar stands proud as one of the pioneers in recognizing the imperative of delivering assured quality, convenient features, and prompt after-sales service to the discerning Indian customer. Our core focus on water technology and sanitary systems bestows upon us unique competitive advantages. A distinct brand identity, an uncompromising commitment to excellence, and a thriving culture of innovation are the cornerstones of our resounding success.
Through steadfast and focused marketing endeavors, we have achieved our growth targets, propelling our presence in the market. With an expanding distribution system, our brand recognition has soared among our esteemed clientele. Our concept of branding consistency seeks to elevate our legacy even further, reinforcing Czar as a symbol of royalty and refined taste in the realm of bathroom fittings.
In every creation and every venture, Czar continues to reign supreme, encapsulating the regal essence of luxury and sophistication, worthy of the discerning connoisseur. Welcome to the world of Czar, where the embodiment of opulence is brought to life in the dance of water and artistry, gracefully curated for your noble abode.